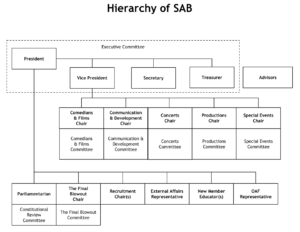 SAB is comprised of six committees that each play a unique roll in bringing entertainment to campus.
SAB is also home to some of the best advisors on campus.

Winston Vanderhoof
Email: ad96@truman.edu
Winston has been involved with SAB since 1979 when, as a super senior, he was selected to be on the Board. He can't remember the selection process, just that he made it on the Board. After graduating and working for 5 years, he came back to Truman. In 1991 he was drafted to be the SAB advisor to help with a situation that had arisen. From what he thought was a temporary appointment has turned into a 20+ year love affair.
---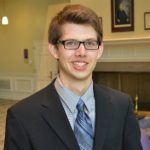 Adam McMichael
Email: amcmichael@truman.edu
Adam's love for event planning began in high school where he worked as a freelancer, helping with events from the tech side. He was hired as a SUB technology team member at Truman State during his freshman year and has continued to help out in multiple roles in the SUB through his graduate studies. Adam loves Truman because of the community and the countless unique and rewarding opportunities presented to students. As the Program Advisor for Campus Activities, Adam advises SAB and Homecoming Committee, as well as serving as the direct supervisor for the Events, Tech, and Outreach teams within the CSI.