The Executive Committee is composed of the President, Vice President, Secretary, and Treasurer. This committee is responsible for overseeing and supervising all internal operations. They are elected by the Board.
The President serves as the chair to the Executive Committee; they also spearhead the selections process, officiates board meetings, presides over all non-standing and appointed positions, and acts as the liaison between University faculty & staff and SAB.
The Vice President oversees all committee chairs, handles internal board relations, manages event evaluations, and controls risk management plans.
The Secretary takes meeting minutes, maintains the SAB Office, and does all other clerical tasks necessary for smooth board operations.
The Treasurer keeps financial records and publishes them to the student body after the academic year has ended.
Contact: sab+executive@truman.edu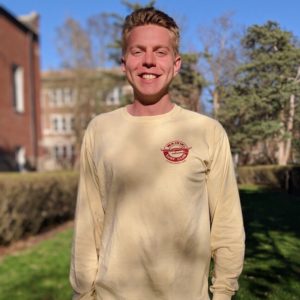 Josh Jay – President
Josh is a senior Political Science major from Jefferson City, MO. He is involved in Delta Chi and is a Student Ambassador. He enjoys fantasy football and Ellen. Josh joined the board in Fall 2017. His favorite event is Star Wars in the Planetarium. Commenting on his life after Truman, he just says, "Ope."
---
Madeline Hensley – Vice President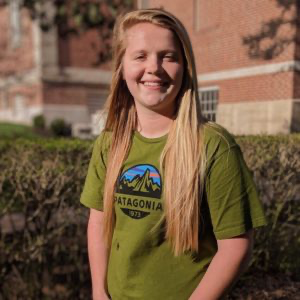 Madeline is a senior biology major minoring in psychology from Kansas City, Missouri. She joined the board in Fall 2017 and her favorite event is the Drag Show. On-campus, Madeline works for the sustainability office and she enjoys live music and longboarding. She proudly announced that she recently got her first road rash longboarding down a ~steep~ hill. When asked about her plans after graduation, Madeline said there were too many options. Honestly, it's the "question of the hour."
---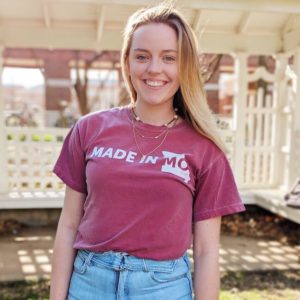 Liz Cristal – Secretary 
Liz is a junior Communication major with a Justice Systems minor from Lebanon, MO. Outside of SAB, she is the parliamentarian of Delta Zeta. She enjoys sleeping, going on walks to Chinese restaurants in blizzards, goofing off in the library, and eating too many chicken bowls. Liz joined the board Fall 2018 and her favorite event was Dining in the Dark. After Truman, she plans on….oh heck she has no idea. More school? Get a job? She's just not sure.
---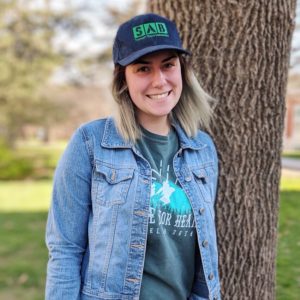 Tessa Sotile – Treasurer
Tessa is a senior History major with a double minor in French and Museum Studies from St. Louis, MO. Tessa is the vice president of new member education for Delta Zeta as well as the treasurer of Omicron Delta Kappa. She enjoys painting and being creative, and loves making crafts and DIYs. Tessa joined the board in Spring 2018 and her favorite event is Crafternoon as it provided students with a variety of ways to engage with their inner artist! After Truman, Tessa would like to go to law school.