Presents:
RJ Mitte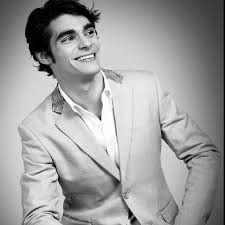 February 17, 2015 at 7:00pm

 in Baldwin Auditorium
Doors open at 6:30pm
Tickets are free for students and $10 for GA and faculty and can be picked up at our office in the lower level of the SUB.
RJ Mitte is a Co-Star of AMC's Breaking Bad and Equality and Diversity Activist
Just as his character on the show, Walter White, Jr., has cerebral palsy so does Mitte, although Mitte's is a milder form of the disability.  In 2014, Mitte will begin a recurring role on the Peabody Award-winning ABC Family drama, Switched at Birth, playing Campbell, a pre-med college student paralyzed by a snowboarding accident who works at the free clinic.
Mitte's speech will cover how he has made his "disability" into an ability. Another big part of his speech will cover bullying.