The Comedians and Films Committee focuses on providing entertainment by bringing well-known or up-and-coming comedic acts. In addition, the committee has regular movie showings that are free to all students.
Contact: sab+comfi@truman.edu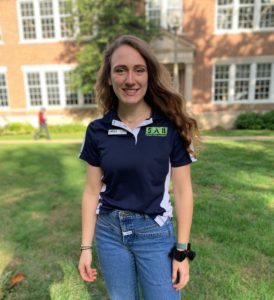 Hannah Rohm – Committee Chair
Hannah is a sophomore majoring in political science with a double minor in Spanish and psychology. Originally from Kansas City, MO, Hannah is also a member of the Sigma Sigma Sigma sorority. She enjoys listening to music, going on picnics, and maintaining an active lifestyle! Hannah joined the board in Fall 2019, and her favorite event is Stuff-a-Plush! Hannah is keeping her options open but is interested in attending law school in the future. 
---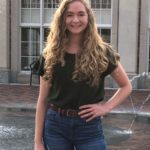 Abigail Brink
Abigail is a freshman majoring in nursing from Liberty, Missouri. Outside of SAB, Abigail is a member of choir and religious organizations. She spends her free time dancing, reading, listening to music, hiking, or eating. Abigail joined the board in the Fall of 2020 and really enjoyed the tie-dye your own PPE event. After graduating from Truman, she hopes to be a labor and delivery nurse.
---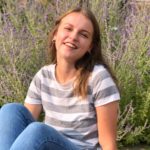 Norah Kovac
Norah is a freshman from St. Louis, Missouri majoring in psychology. Outside of SAB, she is involved in Truman's marching band. Norah likes to read, write, run, and watch TikTok in her free time. She joined the board in the Fall of 2020 and her favorite events are movies on the quad. One day, Norah hopes to go into the field of child psychology or counseling.
---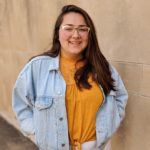 Xoe Zuber 
Xoe is a junior English major from Kansas City, MO. Outside of SAB, she does "absolutely nothing." She enjoys "absolutely everything." She joined the board in Fall 2018. Her favorite event has been every event because they have all been so wonderful. After Truman, she wants to become an inner-city teacher so that she can make a difference at the root of a problem that's making America into what it seems to be today. Catch her making plans to live in New York as a teacher, picking out her cardboard box because she's not making any money.