The Comedians and Films Committee focuses on providing entertainment by bringing well-known or up-and-coming comedic acts. In addition, the committee has regular movie showings that are free to all students.
Contact: sab+comfi@truman.edu
Allison Ball – Committee Chair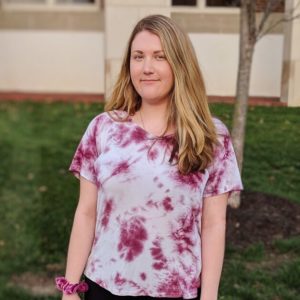 Allison is a senior Biochemistry major from Lake St. Louis, MO. She is also a member of Alpha Sigma Alpha sorority. In her free time, Allison enjoys painting, drawing, playing the guitar, and singing. Allison joined the board Fall 2017 and her favorite event has been Animals On the Quad. After Truman, Allison doesn't know what she wants to do but is hoping to do something in neuroscience.
---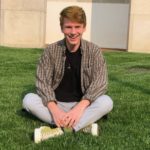 Ryan Fuemmeler 
Ryan is a freshman from Farmington, MO with double majors in anthropology and theatre. Outside of SAB, Ryan spends most of his time in the theatre department working on plays. He enjoys hiking, thrift shopping, watching movies, and scrolling through TikTok for hours on end. Ryan joined the board in Fall 2020 and some of his favorite events are movie nights. When asking about his future plans Ryan said he doesn't really know yet, because he's just vibing.
---
Lukas Hudson 
Lukas joined the board in Spring 2020. He still hasn't sent me any info for his bio :/
---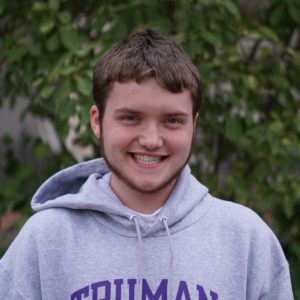 Jake Kline
Jake is an undeclared sophomore from Fenton, MO. He is involved in Club Ñ, an intramural roller hockey team, and Campus Christian Fellowship. Jake enjoys playing street hockey and other sports, hanging out with family and friends, playing card games, and listening to music. He joined the board in Fall 2019, and his favorite event has been the Anything is Popsicle graffiti wall. After Truman State, Jake hopes to attend graduate school or go into the workforce.
---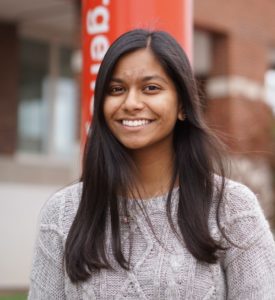 Sana Mahmood
Sana is a sophomore Business Administration major from St. Louis, MO. Outside of SAB, she is a member of Delta Sigma Pi. She enjoys traveling, swimming, watching Netflix, and sleeping. Sana joined the board in Fall 2019, and her favorite event is Harvest Fest. She is excited to see what the future holds after graduating from Truman State, and is keeping her options open!
---
Chloe Panhorst 
Chloe is a senior business administration major with an English minor from Wentzville, MO. In addition to SAB, Chloe is a member of DSP on campus. She joined the board in Spring 2020 and says her favorite event is the canvas painting series. After graduating, she hopes to work alongside publication companies.
---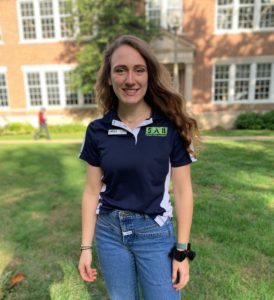 Hannah Rohm
Hannah is a sophomore majoring in political science with a double minor in Spanish and psychology. Originally from Kansas City, MO, Hannah is also a member of the Sigma Sigma Sigma sorority. She enjoys listening to music, going on picnics, and maintaining an active lifestyle! Hannah joined the board in Fall 2019, and her favorite event is Stuff-a-Plush! Hannah is keeping her options open but is interested in attending law school in the future.